2021 Remarkable Decades Award
Flora Perskie
In one decade as a volunteer and another as a member of the Center for Hope & Safety Board of Trustees, Flora Perskie has done just about everything a caring citizen can do on behalf of families suffering from domestic violence.
In 2001, after completing 40 hours of volunteer training, she started by staffing the emergency hotline and soon found herself mentoring a client who needed help getting an education, finding a job, and building self-esteem. Flora guided her on all three fronts.
Having retired from the NYC graphic communications industry as one of the few top female executives, Flora had more to offer. "As a business executive, I've always focused on the need for women to be self-sufficient and to be treated fairly," she says.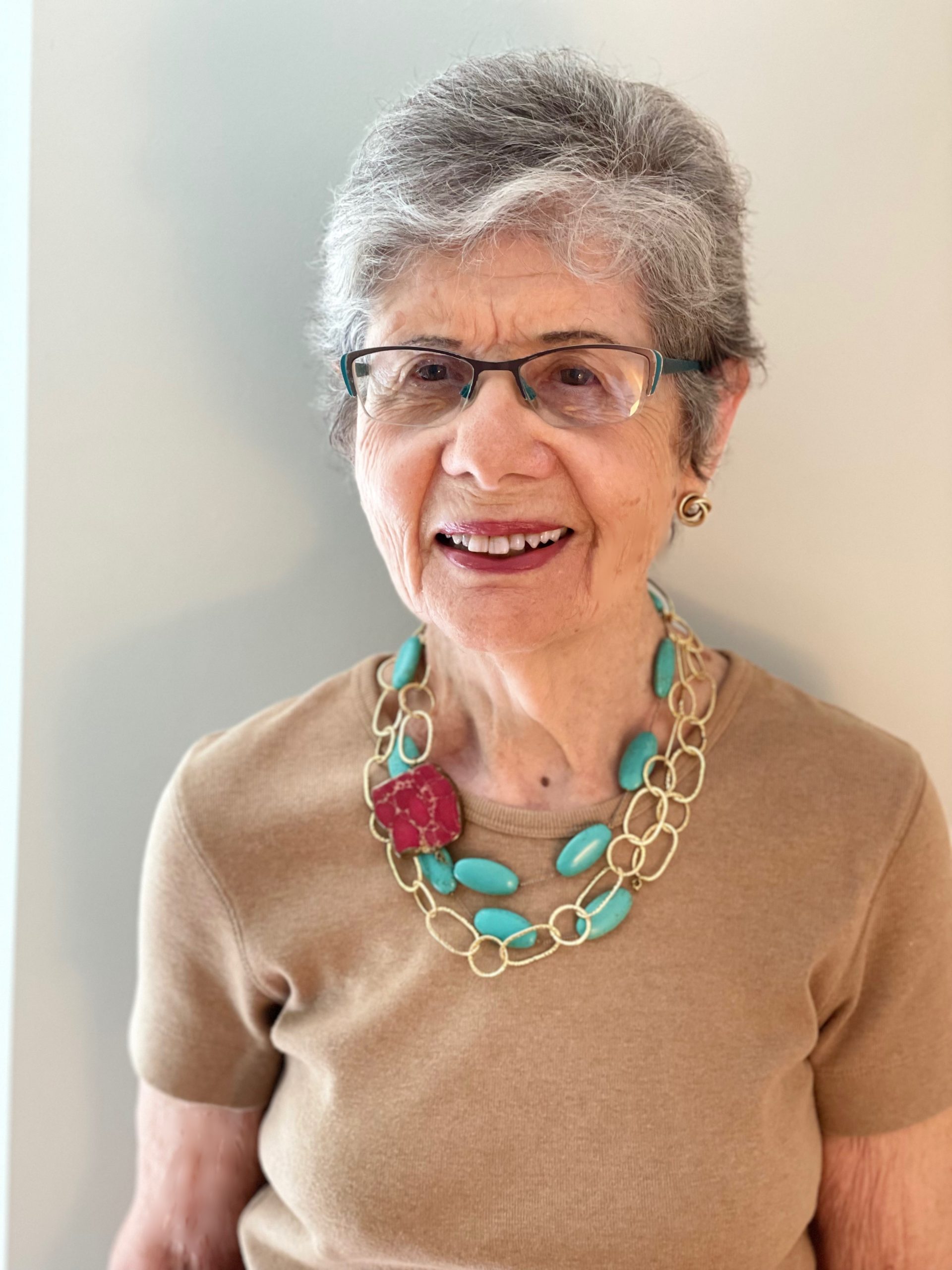 She started running weekly crafts classes at the emergency shelter. What impressed her most was the camaraderie the women developed in their creative time together. "It was a wonderful form of therapy for them."
The agency recognized Flora's efforts in 2008 with the Volunteer of the Year award. It was a natural next step to move from super-volunteer to member of the Board. One of the initiatives she conceived and developed was to help businesses understand that domestic violence is an issue with profound impact on their workforce in terms of absenteeism, reduced productivity and job loss. She also reached out to businesses when it came time to solicit journal ads and sponsorships for the annual gala.
Above and beyond her duties as a Board member, Flora served on the Capital Campaign Committee, helping to raise $2 million for the new Community Center in Rochelle Park. In appreciation, a plaque outside of the Career and Economic Empowerment Office at the Center recognizes the contribution made by Flora and her husband, David. She was a member of the Search Committee responsible for finding a new Executive Director in 2015. Flora also worked with fellow Trustee Gail Steinel to create the first-ever CHS Advisory Council, which brings community leaders together to assist us in our mission.
As Chair of the Membership and By-Laws Committee for more than five years, Flora has been successful in recruiting new Board members who bring a rich diversity of experience and expertise to our work. She has been an influential voice on the Human Resources and Development Committees throughout her tenure and served two years as the Board's Vice President and Chair of Strategic Planning.
At every step along the way, Flora has given generously of her time, thought, effort and business expertise. Few could match her passion and perseverance.
Flora feels fortunate to have worked with Executive Directors Elaine Meyerson and Julye Myner and to have witnessed the evolution of Shelter Our Sisters to the Center for Hope & Safety, from a grassroots organization to the comprehensive social service agency it is today.
Her term on the Board may have ended but—no surprise here—Flora remains an involved and committed member of the Development Committee, the Board's liaison to the National Council of Jewish Women, and an ardent advocate for the victims of DV. "There is a serious need here in Bergen County," Flora says. "We are challenged to expand our reach and help more abused women rebuild their lives."
Fittingly, CHS's first Remarkable Decades Award goes to the remarkable Flora Perskie.