Domestic Violence Awareness Month
Please join us for our 2022 Domestic Violence Awareness Month events and stand together against domestic violence in Bergen County. Because of you, we have been able to continue working to end domestic violence, to show our solidarity with survivors, and to raise funds for services. These services do not only support victims and survivors, but they also educate our community about domestic abuse and prevention to help break the cycle of violence.
Domestic Violence Awareness Month Events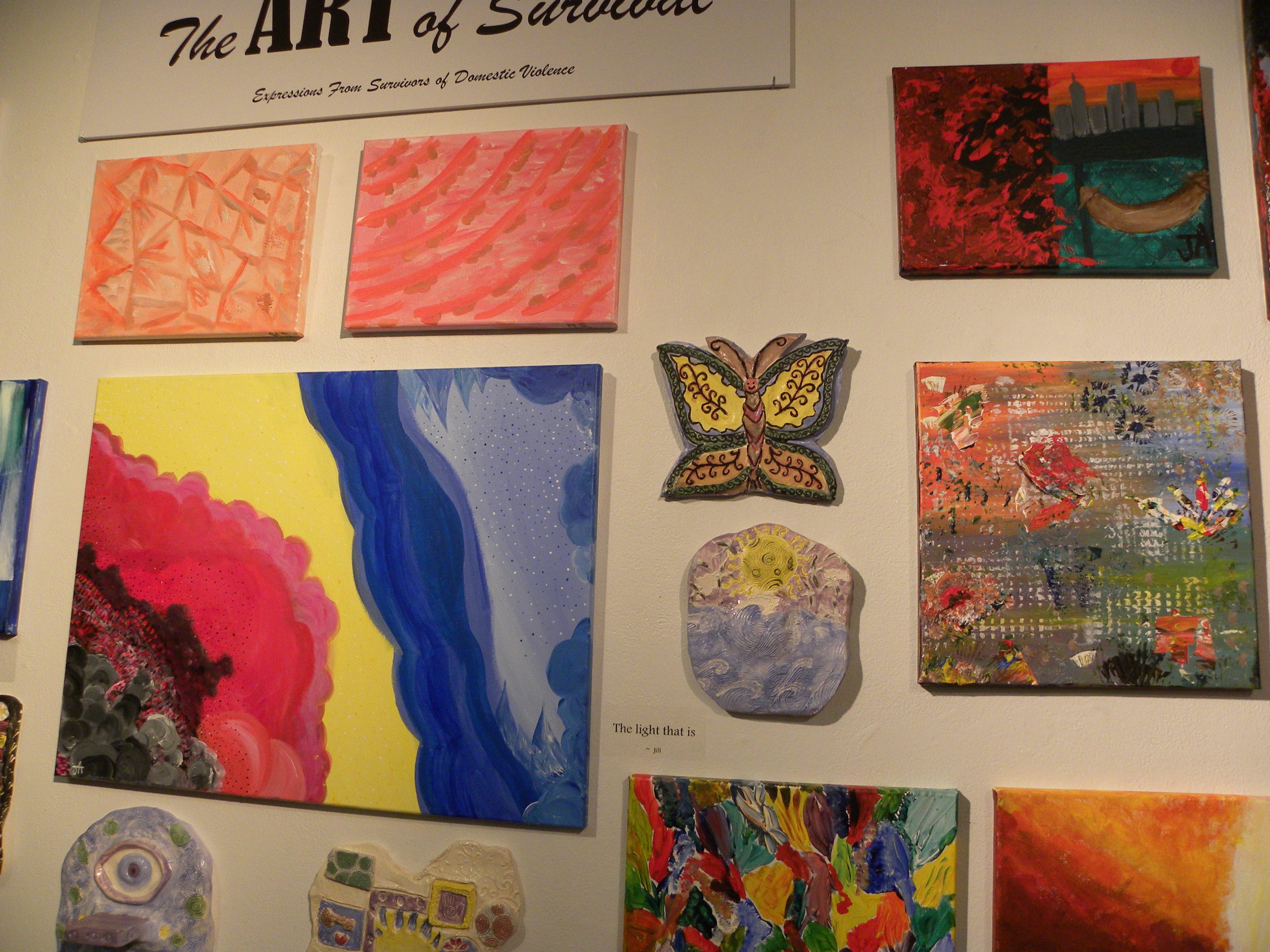 The Art of Survival Annual Reception
The Art School at Old Church, 561 Piermont Rd, Demarest, NJ 07627
Join us on Thursday, October 6, 2022, from 6:00-7:30 p.m. for the 9th annual reception to celebrate the fantastic art created by the Bergen County domestic violence and sexual assault survivors who participated in The Art of Survival workshops provided by Center for Hope & Safety and supported by a grant from the Bergen County Division of Cultural and Historic Affairs. The art exhibit will be on display throughout the month of October – National Domestic Violence Awareness month.
Annual Candlelight Vigil
Light up the Night Against Domestic Violence. Join us Wednesday, October 12, 2022 at 6:15 p.m. for an outdoor fall evening at Van Saun County Park to help raise awareness and remember lives lost due to domestic violence.
Location: Van Saun County Park, 216 Forest Avenue, Paramus, NJ 
Walk Together Against Domestic Violence
Our 3K walk in Van Saun Park is a great way to support local and national social change efforts. Join us Saturday, October 29, 2022 and be a part of the domestic violence prevention movement.
Location: Van Saun County Park, 216 Forest Avenue, Paramus, NJ.    Parking Lot 9, Pavilion I
Schedule:                                                                                                                9:30 a.m.: Pre-Registered Check-in/Onsite Registration                                10 a.m.: Welcome                                                                                              10:15 a.m.: Walk begins
Walk is RAIN or SHINE! In case of extreme weather conditions, please check our Facebook page and website for an announcement.
2021 Domestic Violence Awareness Month Photos: