2021 Outstanding Service Award
Sheila Bernstein
"I'm here to dispel any stereotypes you may have of what a battered woman looks like—because she looks like me."
Thus began a news segment on New York's WABC-TV in May, featuring Sheila Bernstein, Center for Hope & Safety's eloquent and passionate advocate for victims of domestic violence. The news report focused on DV as a pandemic within a pandemic and provided Sheila and Executive Director Julye Myner with an opportunity to let people know that help is available.
"If you are suffering in an abusive situation," Sheila emphasized, "it is not your fault."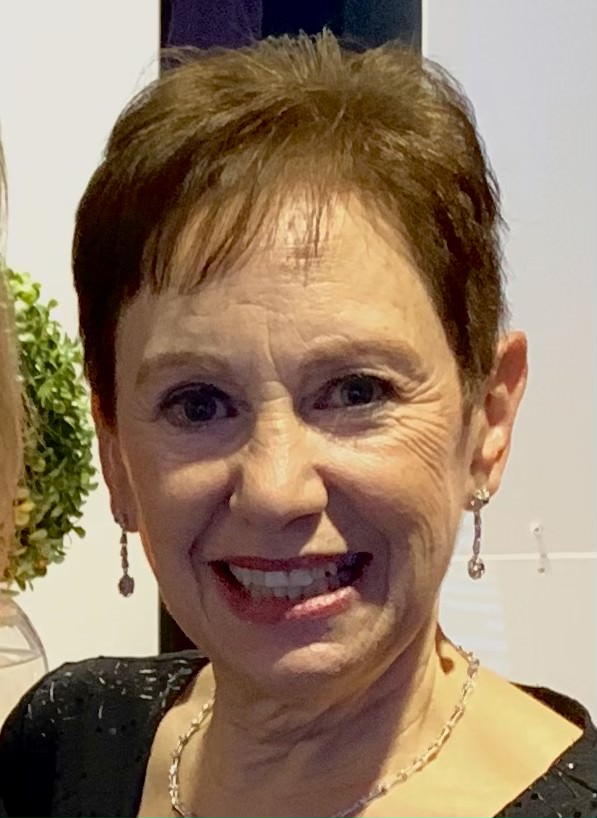 Sheila's inspirational work in combating domestic violence goes back to the late 1980s, when her own experience as a victim forced her to leave her home and move in with her brother. As soon as she took her first steps toward freedom, she vowed that one day she would find a way to communicate to as many people as possible what she went through and to help survivors like herself begin new lives.
It was a very different world 30-plus years ago, Sheila recalls, when domestic violence was not taken seriously among "nice people," when options for victims were few and far between, and when safe houses and counseling were almost non-existent. When a final threatening letter convinced Sheila that she had to leave her home to save her life, she credits Alternatives to Domestic Violence for developing an escape and survival plan. After leaving her abuser, she began to build a new life and new support systems of friends and family. 
Sheila began her volunteer work with CHS after retiring from a successful teaching career in Bergen County, starting in 2005 with gift-wrapping at local malls, a job she takes on enthusiastically every holiday season. Not until meeting with former Executive Director Elaine Meyerson was Sheila able to make her first public pronouncement as a survivor of domestic violence. She then signed up for volunteer training and soon learned that all of her experiences were classic signs of domestic violence. That realization further energized her commitment to community advocacy.
Sheila has served in almost every volunteer capacity—committee work, helping at client picnics and information fairs and mentoring clients. But it was her first speaking engagement at the Ridgefield Women's Club, and then her first visit with college students, where Sheila truly found her niche and launched her now powerful message of survivorship. Sheila has spoken throughout the County and beyond, in a variety of venues and to all age groups, sharing her experiences and her path to survival. Everywhere she goes, she offers an authentic voice because she has lived the experiences she describes.
With her community outreach and public advocacy, Sheila has taken her teaching career to a new level, providing critical information and hopefully helping and saving someone out there who is suffering. She will continue to share her story "as long as possible and until DV is eradicated."
With the Outstanding Service Award, CHS proudly and gratefully recognizes the outstanding service and tireless dedication of Sheila Bernstein.