Paramus Rotary Club
The Paramus Rotary Club has supported Center for Hope & Safety for decades. Most recently, the group of 68 members came to the aid of CHS during the height of the COVID-19 pandemic, springing into action to respond to the urgent needs of the organization. 
Led by President Dawn Feorenzo, who also reached out to the Paramus Moms Facebook Page, the club filled a garage and several vans with food and PPE supplies to benefit CHS. Thanks to the efforts of Paramus Rotary, CHS also received a freezer to stockpile food for the Safe House, our emergency shelter for victims of domestic violence.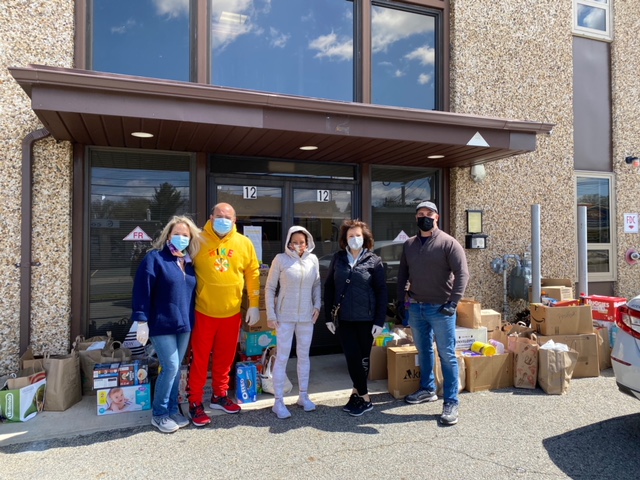 Thank you, Paramus Rotary, for your generous donations, for spending hours shopping for food, for lugging endless bags of groceries to our Community Center, for donating clothes to children in need and for always showing a strong caring spirit. We appreciate the monetary donations, the gift cards, and all the meals from Popeye's! Without your selfless efforts, CHS could not have made it successfully through the challenging pandemic year of 2020. You took time to help us while also coming to the aid of healthcare workers in medical centers throughout Bergen County.
Paramus Rotary certainly lives up to the organization's "service above self" motto. Deeply grateful for your work and tireless dedication, we are pleased to recognize the Paramus Rotary Club with the 2021 CHS Benefactor Award.