2021 Myra R. Elliot Trustee Award
Nancy Corcoran-Davidoff
When Nancy Corcoran-Davidoff retired after a 35-year career with Hackensack Meridian Health, CEO Robert Garrett described her as a "courageous, collaborative, creative, compassionate, and connected team member and leader." The very same attributes apply to Nancy's work on behalf of Center for Hope & Safety.
At the time of her retirement last April, Nancy served as Hackensack Meridian's EVP and Chief Experience and Human Resources Officer. Among other achievements, she brought together 17 diverse HR functions into a cohesive unit. She also helped create a Women in Leadership resource group and sponsored a Women in Leadership Mentoring Program. Long interested in women's issues, Nancy gained extensive experience and insight overseeing a health system workforce that is 75% female.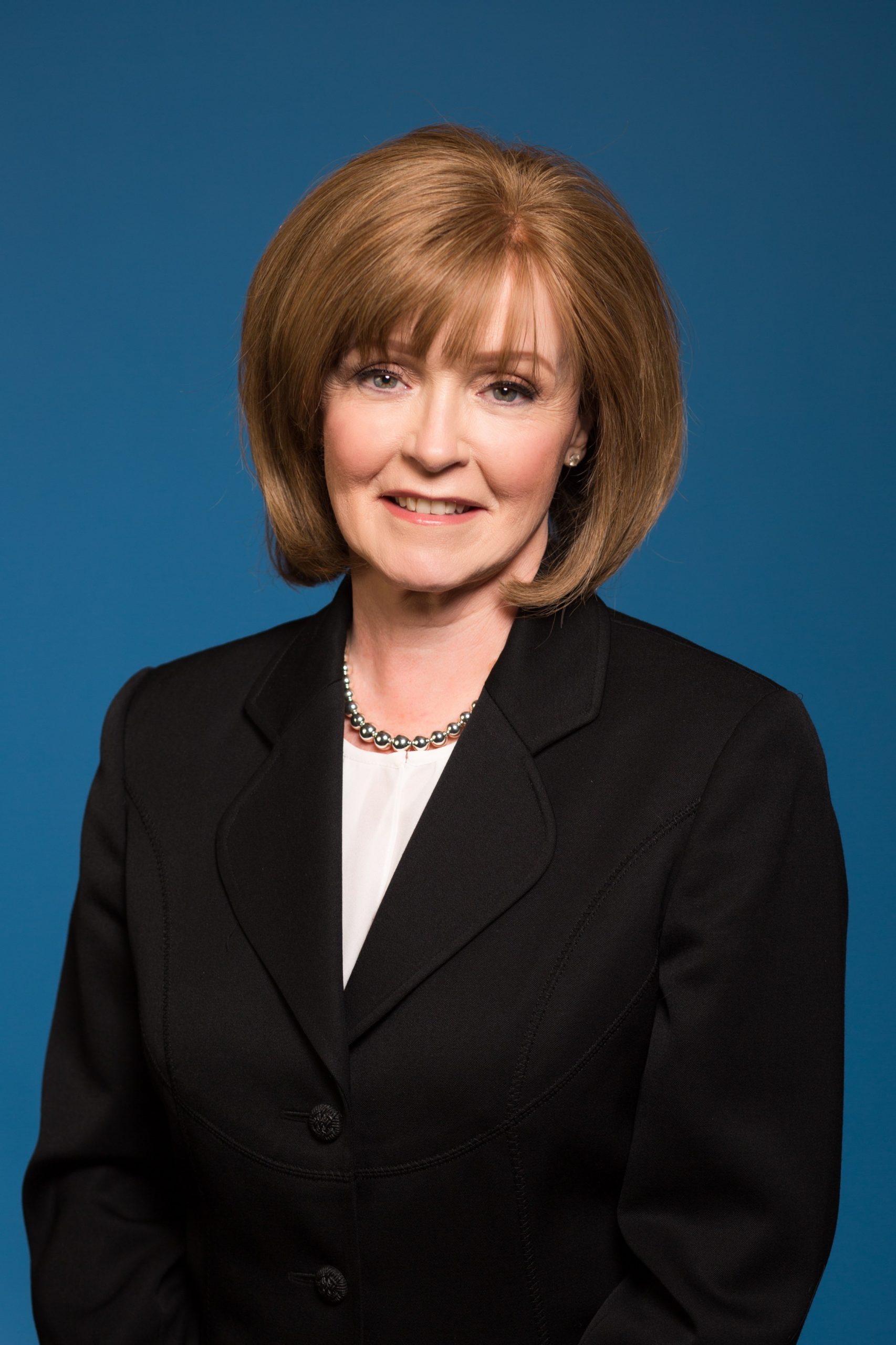 Nancy brought all of that HR savvy and leadership experience to the CHS Board throughout a decade that was truly transformative for the agency. For most of her tenure, she chaired the Human Resources Committee at a time when the agency had no staff solely devoted to HR functions. She guided CHS in defining and implementing sound HR policies and practices, collaborating with pro bono attorneys as CHS did not have a legal staff of its own. Nancy's advocacy—and her skill in listening to staff articulate the agency's needs—helped spur CHS to hire an HR Director and create its first-ever in-house legal department.
A key member of the CHS Board's leadership team, Nancy served for many years as Secretary and member of the Executive and Strategic Planning Committees. As anyone who has had the privilege of serving on the Board with Nancy can tell you, she consistently provided a voice of reason and "quiet wisdom" as we embarked on a unique odyssey of organizational change. "The Capital Campaign was one way of sending a message to the community that CHS offers more than shelter," Nancy says. "At the same time, it sent a message to us that it was okay to aim high and think big."
As an HR expert, Nancy has generously shared her knowledge and experience with CHS in successfully addressing challenging personnel matters, navigating an era of change management, and emphasizing the importance of ongoing training for people at all levels. In addition to working closely with CHS Executive Directors to set goals and evaluate performance, she has advocated lifelong learning as a must for everyone in leadership positions. In her retirement, she continues to set an excellent example by taking part in a New York City-based group preparing women executives for roles on corporate and nonprofit boards. Nancy also helped the CHS Board through its own learning experience, evolving from a group involved in daily operations to one devoted to governance and strategic vision.
Nancy's knowledge, experience and insight were "indispensable" in the search for a new Executive Director in 2015, recalls Susan O'Dwyer, Board President at that time. Equally valuable is Nancy's ability to secure support for CHS from her colleagues at Hackensack Meridian and to recruit talented and community-minded individuals to the CHS Board and Advisory Council.
Among many other accolades, NJ Biz named Nancy to the list of Best 50 Women in Business in New Jersey in 2019. The recognition she has achieved statewide and beyond reflects the many ways in which she serves as a role model for us all.
We are proud and privileged to laud and applaud Nancy Corcoran-Davidoff, a steadfast guiding light, in presenting her with the Myra Elliott Outstanding Trustee Award for 2021.
Gail Steinel
Gail Steinel had never heard of Shelter Our Sisters until she attended an annual gala where a good friend of her mother's was honored for her volunteer work. One of the dinner speakers was a domestic violence survivor who offered a moving testimonial, describing how the agency had saved her life and guided her along a pathway to confidence, achievement and self-sufficiency.
Gail had been searching to support a cause that could produce tangible and meaningful results. That night she found it. As the client told her story, Gail recalls, "I saw the goals of the organization on display. It's not just taking care of people who are suffering from abuse, it is helping them take care of themselves."
It wasn't long before Gail was sponsoring a table at the dinner and then chairing the dinner committee itself. And it wasn't long before Gail was on the Center for Hope & Safety Board of Trustees and immersed in the purpose and promise of the organization.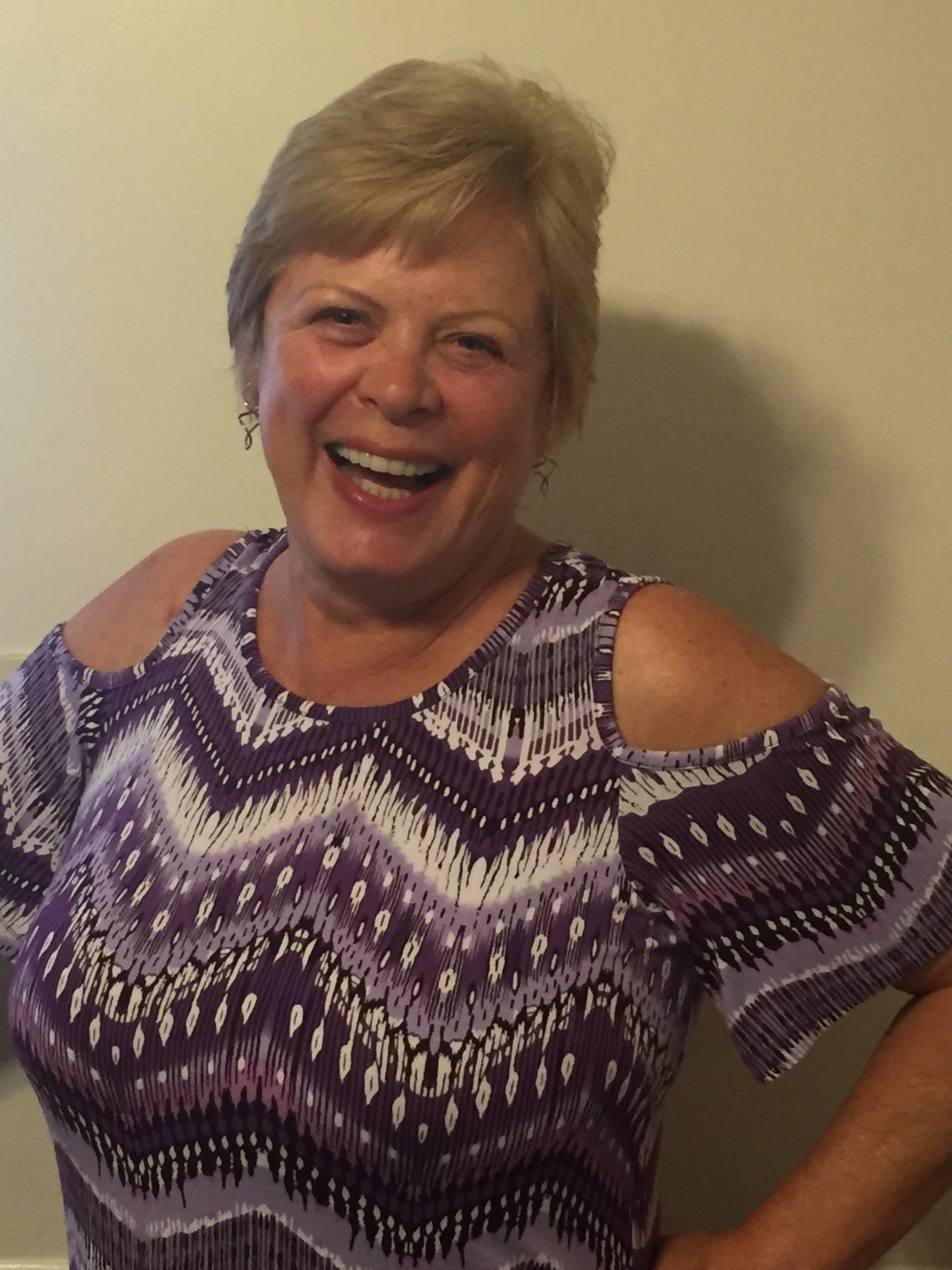 Gail served three 3-year terms on the Board and stayed for a tenth and eleventh year, both times at the behest of her colleagues, because her expertise, insight and leadership were so highly respected. Gail's extensive experience as a financial executive and business consultant brought a valuable perspective to her roles as a long-time member of the Finance Committee and Chair of the Development and Strategic Planning Committees. As Board Vice President and President, she calmly and confidently steered us through a uniquely challenging period as CHS transitioned to new leadership and the organizational change that came with it.
Anita Allen, former Board President, describes Gail's leadership as a "thoughtful, collaborative approach, always seeking everyone's input before weighing in, and generously giving praise for individual ideas." Characteristically, Gail applauds her fellow Board members as a diverse group of community-minded people who are "committed to the cause for all the right reasons."
Gail naturally gravitates to places where strong, dynamic leadership is required:
She chaired a feasibility study to determine if the $2 million needed to fund a new Community Center was within our reach. She then served on the Capital Campaign Committee, working diligently to secure donations and contributing generously to the effort herself. The experience was a watershed event, Gail believes, because "it enabled us to realize that we could reach higher, exceed our own expectations and do more for the people we serve."
Gail stepped up to take on another leadership role when Executive Director Elaine Meyerson announced her retirement after a 35-year career at the helm of CHS. Gail chaired the Search Committee that worked for months to find a worthy successor in Julye Myner.
Gail and fellow Board member Flora Perskie founded the CHS Advisory Council—community leaders from business, law enforcement, healthcare and other sectors whose work complements and informs that of the Board.
Gail remains very much involved with CHS as a highly engaged member of the Advisory Council and Communications and Finance Committees. 
She also continues a creative approach to charitable giving, supporting CHS while honoring people who are important in her life. She has purchased many bricks in the Pathway to Self-Sufficiency at Van Saun Park to mark meaningful milestones in the lives of family and friends. On her birthday, she asks Facebook friends to give her a present in the form of a donation to the agency. Gail is proud to say that "all of my family and many of my friends are now avid supporters of CHS."
Gail's generosity is most evident in the generosity of her spirit and the ongoing gifts of her time, thought, effort, and abundant energy. We give ongoing thanks for those inspiring gifts as we honor Gail with the Myra Elliott Trustee Award for 2021.