On October 18, 2023, LG&P hosted a Fireside Chat with author Rachel Louise Snyder of No Visible Bruises in Paramus, NJ. Center for Hope & Safety's Executive Director, Julye Myner, sat down and interviewed Ms. Snyder in front of attendees.
Ruth Glenn, Survivor and President of Public Affairs of the National Coalition Against Domestic Violence, was also honored with the IMPACT Award by LG&P Founder and CEO, David Lloyd.
This special event brought attention to domestic violence among the Bergen County community, and event proceeds are supporting the mission and work of Center for Hope & Safety.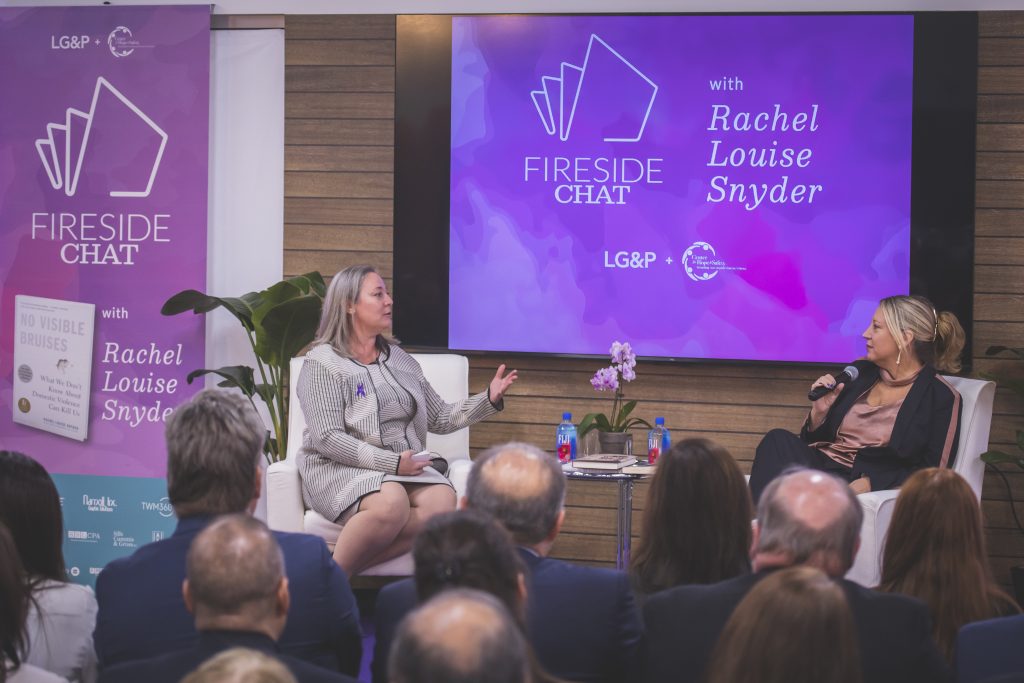 Read more from northjersey.com's coverage of the event